Do You Have A Service Project We Can Help With?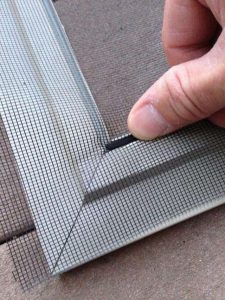 Window Repair Department
Our experienced Window Repair Department personnel have seen it all and are dedicated to helping you repair or replace your windows or sliding patio doors.
When necessary, we have the knowledge and ability to custom make windows or screens for any size or style and can re-vinyl your vinyl windows for screened-in porches.
No matter how big or small your repair needs, Tropical Window, Inc. has the solution.
We Save You Money on Repairs
1) Window Parts: Bring a sample of the window part to our showroom at 1731 South Suncoast Blvd., Homosassa, FL., and we'll sell you a new part and explain how you can install it.
2) Window Screens: Drop off the damaged screen at our showroom and we will duplicate it for you… quoted in advance, of course.
3) Patio Door Rollers: Bring in the rollers and we will provide the proper replacements. If you don't know how to remove the rollers, stop in and we'll show you by demonstrating on one of our display models.
4) Screen Room Vinyl Windows: Drop off the window(s) at our showroom and we will re-vinyl them and replace any necessary parts.
5) Sliding Closet Doors: See section "3" above.
6) Foggy Insulated Glass Windows: Contact us through this website or call us with the approximate size and you'll get an estimate by email or over the phone. Once approved, our Service Technician will come to your house, take accurate measurements, order the replacement, and when the product is ready, make an appointment for installation.
OR…Contact us and our Service Department will come to your house for a modest fee to review your problem, offer suggestions, provide options and prepare a written estimate. If you wish for us to proceed with the project, the damaged part will be skillfully replaced or repaired on the spot, or if parts need to be ordered, an appointment will be made to come back. In all cases, all work done by Tropical Window, Inc. is warranted and will be accomplished without any damage to your walls, stucco or floors and you will be billed at the quoted price.